Overview: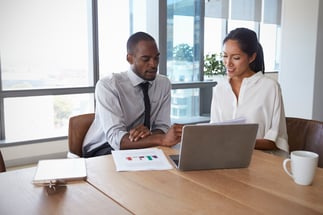 Accounts Payable teams are caught between two opposing forces. On one side, there's a push to maximise performance and reduce operational expenses. On the other side, there's dealing with legacy systems and manual processes. Break down these barriers and automate your invoice processing.
Automating your invoice processing is fast and easy when you use a SaaS-based solution like ReadSoft Online. You'll overcome the hurdles associated with siloed legacy systems, overreliance on IT, and expensive hardware and software purchases.
Superior data integrity: all users access the same version of the truth
Dramatic cost reduction: no hardware or software purchases are required
Improved agility: deploy AP automation in just hours and stay up-to-date with the latest security
Shortened cycle times: processing invoices is faster with improved visibility
Reduced reliance on IT: SaaS solution provides a self-solution under interface
This Kofax e-book describes the benefits of AP invoice automation (APIA), the benefits of Software-as-a-Service (SaaS) and what to look for when comparing solutions.