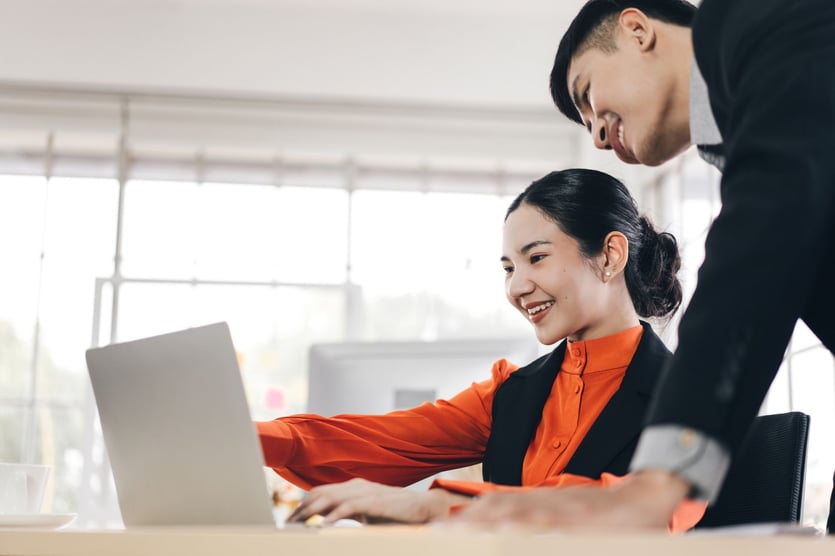 In an ever-expanding market, it's crucial for your workforce to remain as productive as possible. Fortunately, from automated invoice processing to robotic process automation, there's no shortage of efficient tools businesses can use to stay ahead of the game.
If you are new to the world of business process automation, you might be unsure how these solutions could fit into your operation. And, more importantly, how they could improve it moving forward.
Xcellerate IT has all the experience and resources you need to help your staff work better, smarter, and faster through intelligent automation. In this article, we'll tell you why.
1. It Improves Employee Confidence and Satisfaction

Ultimately, staff want to work in an environment that enables them to improve upon their skills and grow. These fostering workforces are supportive, and grant employees the solutions needed to help them have confidence in their work — improving their satisfaction with the company in the process.
Of course, this might seem more difficult to achieve than ever. As thousands of teams move towards remote work, there is no shortage of challenges to overcome.
But don't worry just yet, as there are solutions: in this case, business process automation.
When you provide your staff with something like accounts payable automation, they can stop worrying about making data entry errors, wasting time with mundane duties and stop struggling to meet deadlines. Instead, by allowing the intelligent software to take the bulk of the work off their shoulders, they can confidently focus their energy on tasks they are truly passionate and confident about.
2. It Improves Overall Efficiency
Employee confidence and efficiency go together, granting your business a powerful combination guaranteed to help it overcome obstacles in half the time.
With state-of-the-art intelligent automation tools at their side, employees will no longer need to stress about human error. In fact, it is no longer even part of the conversation.
As a result, you can expect improvements in two areas: tasks performed by the automation solution, and those helmed by human staff. Your automated processes will work better than ever, completed by advanced software that can be customised to your specific needs. Similarly, with more free time and energy available, the other duties your employees oversee will receive the attention they truly deserve.
3. It Encourages Growth

Ultimately, if your staff do not have the capacity they need to grow, neither will your business.
When incorporated into your employee experience, business process automation opens the doors for limitless growth potential. Your workforce can tackle projects they never would've had the time to think about before, ensuring your company is always two steps ahead of the current market.
Furthermore, should you decide to expand your business, you can expect these solutions to do the same. Whether you have visions of creating a multinational corporation or simply becoming a household name in one city, automation will be at your side each step of the way.
Ready to Take Advantage of Intelligent Automation?
From dedicated, automated invoice processing solutions to expansive business process automation platforms, Xcellerate IT has everything your business needs to succeed. Contact us today to get started!


WANT TO LEARN MORE?
LET'S START THE CONVERSATION
Are you ready to discuss your needs and help your business? Contact us and one of our friendly team members will be in touch. We look forward to hearing from you.
FOLLOW US ON SOCIAL MEDIA
Join our communities and stay up to date with the latest Xcellerate IT, accounts payable and business process automation news.


About Xcellerate IT
With over 24 years of knowledge and experience in Business Process Automation and driving Digital Workforce initiatives, Xcellerate IT is a leading Australian provider of document intelligence software, providing innovative solutions to transform and automate information-intensive business workflow and robotic processes, across both back and front office operations.
With our passion for delivering successful outcomes in a disruptive ever-changing Content Capture and Transformation marketplace, we are proud to have completed projects for over 100 Australian customers. These projects have assisted our customers in embracing the future by offering compliant, transparent, and structured processes that meet their individual needs.
For more information please browse our website or contact us for further information.

Phone: +61 2 8228 6600
Email: info@xcellerateit.com
Address:
Level 2
73 Walker Street
North Sydney NSW 2060
AUSTRALIA