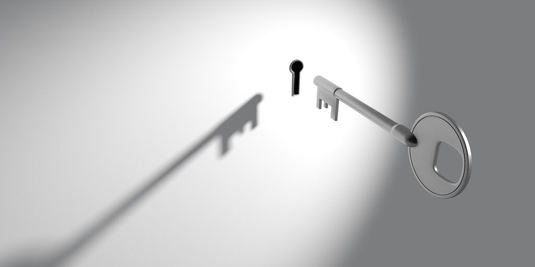 Artificial Intelligence (AI) powered automation redefines the workforce by bringing together human workers and software robots. The forward-looking organisations see technologies such as AI, robotic process automation and other smart automation technologies as the key enablers of establishing and maintaining competitive advantage.
Kofax Intelligent Automation is a software platform that transforms information-intensive business processes, reduces manual work and errors, minimises costs, and improves customer engagement. This platform combines five inter-operable technologies on a single, flexible platform, including Robotic Process Automation (RPA), Cognitive Capture, Process Orchestration, Mobility and Engagement, and advanced analytics.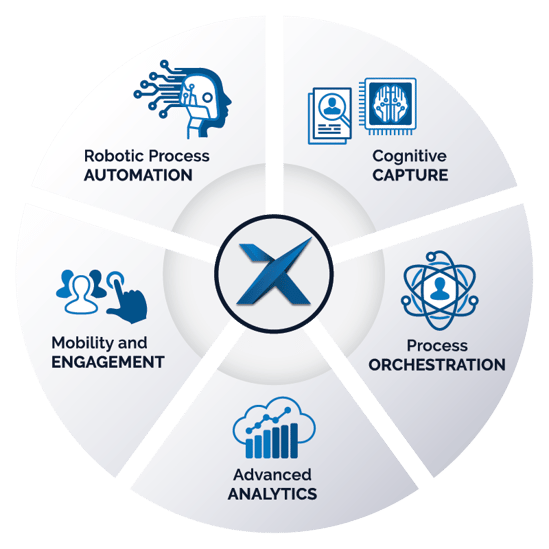 Here are the key competitive advantages of Kofax Intelligent Automation:
Single-vendor offering comprising cognitive capture, robotic process automation (RPA), process orchestration, mobility and engagement, and advanced analytics
Unified, pre-built integration across all capabilities for reduced time-to-market and overall Total Cost of ownership (TCO)
Self-paced, flexible adoption approach
Open architecture to integrate legacy systems of record and 3rd-party components
Read More: Kofax info-graphic - Intelligent Automation: The Connective Tissue for Digital Transformation
Want to learn more about Intelligent Automation?
For more information on Intelligent Automation contact us on info@xcellerateit.com or click here to request a callback.
Related:
Blog: Progressing Beyond a 'Single Technology' approach with Intelligent Automation
Video: Kofax Intelligent Automation: Changing the way business is done with a digital workforce
Follow us on Social Media for the latest news and event updates
About Xcellerate IT
With over 21 years of knowledge and experience in Business Process Automation, Xcellerate IT is a leading Australian provider of powerful digital transformation software, providing innovative solutions to transform and automate information intensive business workflow and robotic processes, across both back and front office operations.
We are proud to have completed projects for over 100 Australian customers. These projects have assisted our customers to embrace the future by offering compliant, transparent and structured processes that meet their individual needs. Xcellerate IT's solutions have powered corporations across various industries including manufacturing, finance, local and state government, education, healthcare and a wide range of companies.
For more information please head to our new website or contact us for further information.
Phone: +61 2 8228 6600
Email: info@xcellerateit.com
Address:
Level 2
73 Walker Street
North Sydney NSW 2060
AUSTRALIA