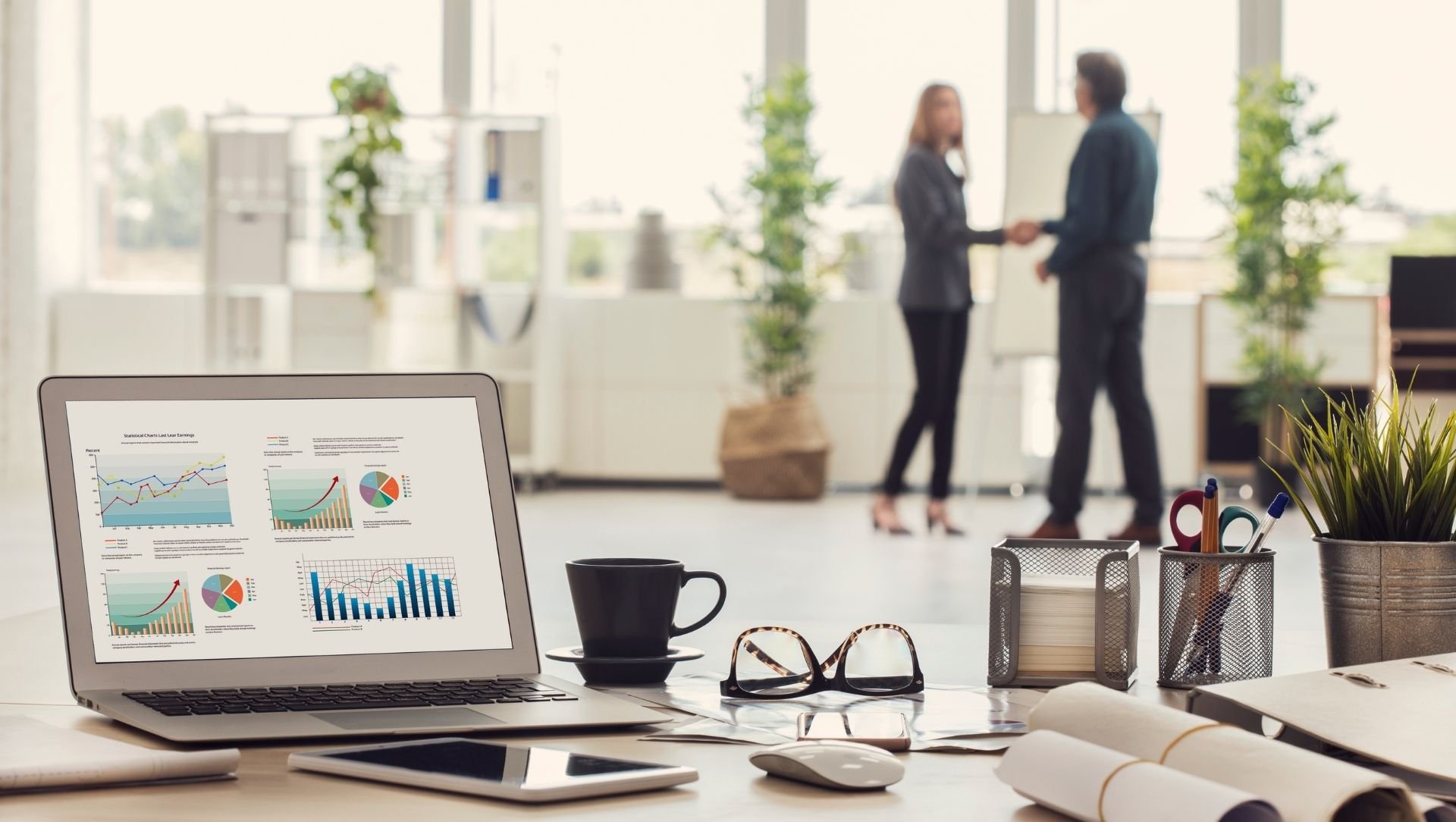 Xcellerate IT, the leader in business process automation, has partnered with Link4, an e-invoice Access Point provider, to offer a solution that enables customers to accept inbound e-invoices into Kofax, where additional validation can occur before being exported to your ERP system.

Xcellerate IT drives digital workforce initiatives and provides market leading business process and Accounts Payable automation solutions to transform and automate information intensive business workflow processes, across both back and front office operations.

Link4 provides e-invoicing Access Point services under the PEPPOL framework and is an accredited PEPPOL Access Point provider for Australia and New Zealand.

E-invoicing offers customers a more efficient, accurate and secure way to deal with suppliers and buyers and automates the exchange of invoice information directly between a buyer's and supplier's accounting systems.

This partnership allows Xcellerate IT's accounts payable automation solutions to onboard both traditional B2B invoices and e-invoices in one platform, providing customers with the following benefits:
A single vendor for managing all supplier invoices, both traditional and e-invoices
A holistic view of all invoice types within the same platform
A single, multi-channel onboarding ramp for different invoice formats such as email attachments and EDI
Integration with your ERP from Kofax, providing a PDF representation of e-invoice and traditional invoice data
A PEPPOL certified Access Point for receiving e-invoices from your suppliers Access Point provider
Have your system configured to send e-invoices (outbound) from your finance solution using the same Access Point provider via Xcellerate IT
Fast implementation for current Xcellerate IT customers to become e-invoice enabled in readiness to onboard supplier e-invoices

"We are delighted to have partnered with Link4, who are a leading PEPPOL Access Point provider, as this reinforces our authority as a complete Accounts Payable automation solution provider in Australia and New Zealand", says Howard Boretsky, Managing Director of Xcellerate IT.

The diagram below demonstrates how the process works based on the PEPPOL network 4-Corners model.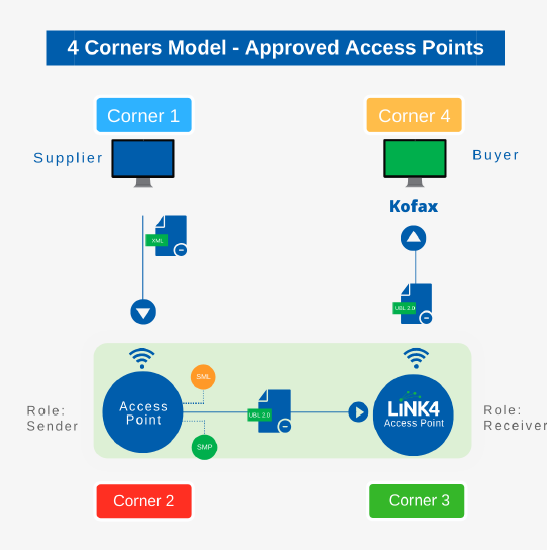 Link4 CEO, Robin Sands, commented that "We're excited to be working with an organisation that has such a strong history of streamlining and automating Accounts Payable processes for organisations in multiple industries. The combined technology of our two companies opens the doors to drive the fast adoption of e-invoicing across Australia and New Zealand".

The Australian Government is committed to delivering e-invoicing and the Xcellerate IT and Link4 partnership supports this initiative. With over 1.2 billion invoices exchanged in Australia annually, savings to the economy are estimated to be $28 billion over 10 years.
WANT TO LEARN MORE?
LET'S START THE CONVERSATION
Would like to find out more about business process automation and e-invoicing? Contact us and one of our friendly team members will be in touch. We look forward to hearing from you.
FOLLOW US ON SOCIAL MEDIA
Join our communities and stay up to date with the latest Xcellerate IT, accounts payable and business process automation news.


About Xcellerate IT
With over 22 years of knowledge and experience in Business Process Automation, Xcellerate IT is a leading Australian provider of powerful digital transformation software, providing innovative solutions to transform and automate information intensive business workflow and robotic processes, across both back and front office operations.
We are proud to have completed projects for over 100 Australian customers. These projects have assisted our customers to embrace the future by offering compliant, transparent and structured processes that meet their individual needs. Xcellerate IT's solutions have powered corporations across various industries including manufacturing, finance, local and state government, education, healthcare and a wide range of companies.


For more information please browse our website or contact us.

Phone: +61 2 8228 6600
Email: info@xcellerateit.com
Address:
Level 2
73 Walker Street
North Sydney NSW 2060
AUSTRALIA