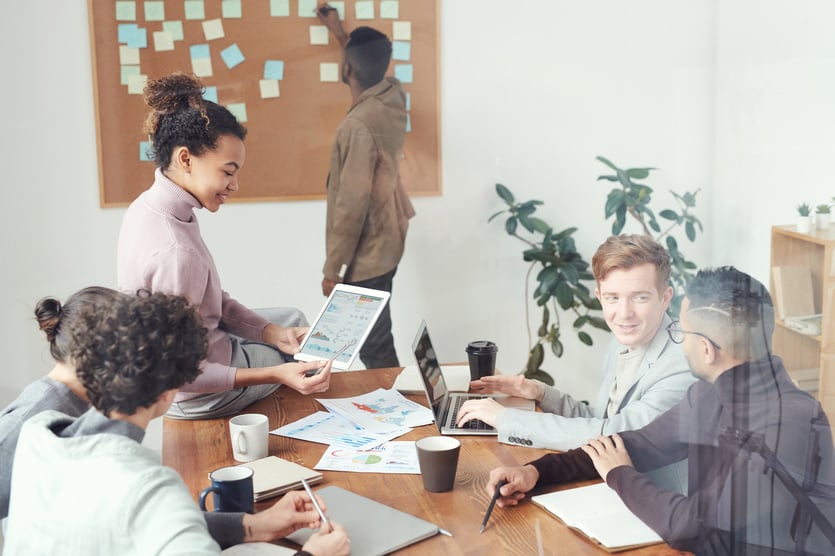 We are delighted to announce that in the past 2 months, 5 TechnologyOne customers have selected Xcellerate IT as their automation partner to streamline and transform their accounts payable process. These 5 companies are all commencing new projects to implement Kofax ReadSoft Online, our market-leading solution for cloud-based accounts payable automation.

We are proud to welcome to the Xcellerate IT client base these new Kofax ReadSoft Online customers:
Secure Parking
Cumberland Council
Two Australian Airports
A Federal Government Agency

These customers are embracing smarter invoice processing with greater efficiency, lower costs, better insight and visibility, reduced IT requirements and seamless integration into their TechnologyOne ERP systems.

"Xcellerate IT has been working with TechnologyOne clients for over 16 years, and these 5 deals further solidify us as the de facto partner for accounts payable automation projects. We look forward to going live with each of these customers and revolutionising the way they work", said Howard Boretsky, Managing Director at Xcellerate IT.

Moving invoice processing to the cloud enhances collaboration, flexibility and productivity. Kofax ReadSoft Online is an accounts payable automation solution that provides market-leading capture, extraction, validation, configurable business rules, general ledger coding, and user-driven approval and exception workflows for invoice processing in the cloud.

By leveraging this solution and by working with a highly experienced team that has been integrating with TechnologyOne ERP systems for years, these 5 new customers will transform their accounts payable departments into transparent, controlled and strategic business units.

WANT TO LEARN MORE?
LET'S START THE CONVERSATION
Are you ready to discuss your needs and help your business? Contact us and one of our friendly team members will be in touch. We look forward to hearing from you.
FOLLOW US ON SOCIAL MEDIA
Join our communities and stay up to date with the latest Xcellerate IT, accounts payable and business process automation news.


About Xcellerate IT
With over 23 years of knowledge and experience in business process automation and driving digital workforce initiatives, Xcellerate IT is a leading Australian provider of document intelligence software powered by the Kofax automation platform. We provide innovative solutions, both on premise and in the cloud, to transform and automate information intensive business workflows across both back and front office operations.
We are proud to have completed projects for over 100 Australian customers. These projects have assisted our customers to embrace the future by offering compliant, transparent and structured processes that meet their individual needs. Xcellerate IT's solutions have powered corporations across various industries including manufacturing, finance, local and state government, education, healthcare and a wide range of companies.


For more information please browse our website or contact us for further information.

Phone: +61 2 8228 6600
Email: info@xcellerateit.com
Address:
Level 2
73 Walker Street
North Sydney NSW 2060
AUSTRALIA