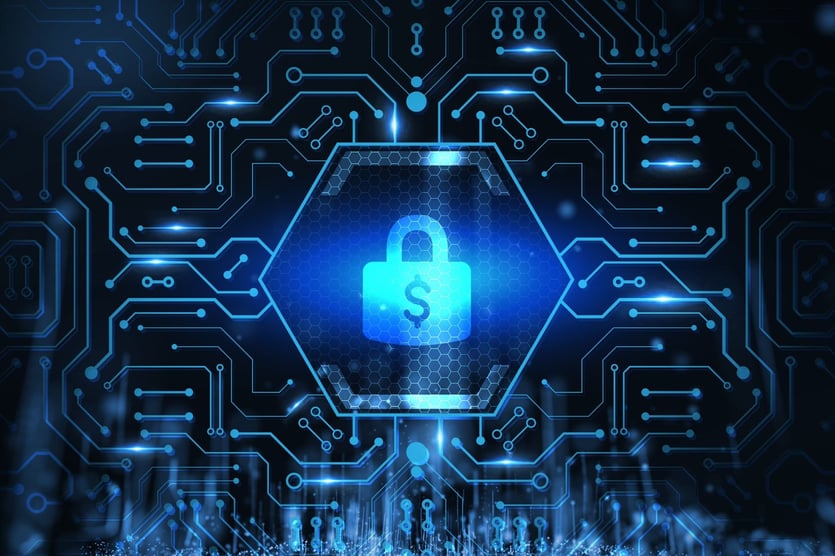 Whether your organisation is run by one individual or a crew of global talent, utilising accounts payable automation technology to mitigate your fraud risk is crucial.
Regardless of its size, your business is always at risk of payment fraud — period. These events can be catastrophic to your long-term growth, from halting your ability to accept invoices to destabilising operations. And, with nearly 74 percent of organisations experiencing payment fraud, it's evident that there's no such thing as taking too many precautions.
Fortunately, there are more resources than ever to help you avoid such a reality. In this article, we'll go over some of the ways business process automation — like automated invoice processing — can keep you protected.
1. It Restricts Access for Unauthorised Personnel
Even if you're only managing a small workforce, allowing open access to your business' sensitive payment system could be disastrous. Should an unauthorised user find a way to access invoices, there's no telling what sort of damage might be done.
Fortunately, AP automation keeps your entire system secure, allowing only authorised users to access invoices and other payment functions. As such, you'll be well guarded against internal fraud while benefiting from greater compliance to security standards.
2. It Directs All Invoices Towards One Central Account
Managing invoices without centralised business process automation can be chaotic. Since you could be facing thousands of unique invoices (all received from different sources), fraudsters will find it much easier to slip in false invoices and other fraudulent attacks on your organisation.
Furthermore, your team will face an uphill battle when it comes to identifying who in your company is getting paid, what they're getting paid for, or if they've received payment at all. As a result, you could be facing fraud risks from outside and inside your business.
This is where something like an automated invoice processing solution comes into play. Since all payments will travel through one organised central channel with standards for handling exceptions and workflows, fraudulent invoices will be much more apparent — and dealt with more quickly.
3. It Prevents Duplicate Invoices
Outdated forms of payment processing are known for their loopholes. Sometimes, users can submit duplicate invoices — both maliciously and accidentally — without raising any alarms.
Fortunately, accounts payable automation is crafted to prevent this problem at the source — long before it can wreak havoc on your business. Thanks to its advanced processing technology, this solution will immediately identify duplicate, fake, or inflated invoices and flag them for review.
4. It Enables Comprehensive Cross-referencing
Without AP automation, it can be a hassle to hunt down invoices and data for cross-referencing purposes. Aside from being a tedious and time-consuming task, this process could make it easier for another party to submit fraudulent invoices, as they'll know that your capabilities are limited.
However, if you have an automated invoice processing solution managing your records, your business is protected at every angle. With the software recording purchase orders, supplier invoices, and goods received notes, while automatically verifying the legitimacy of invoice vendor and bank account details, you can rest easy knowing that submitted invoices are automatically being cross-referenced. Invoices that fail these cross-reference checks will be flagged for manual intervention by accounts payable staff, with a recorded trail of handoff between human and digital workers. As such, fraudsters will think twice about trying to trick you out of your money.
5. It Makes Things Simple
Finally, business process automation is a must-have for one more reason: Its ease of use. An accounts payable automation solution will eliminate tedious, error-prone, manual work while enforcing policies, identifying potential red flags, and escalating issues internally. Accounts Payable staff will have more time to focus on unusual vendor behaviour while gaining access to advanced analytics and audit trails, making it much easier to identify potentially fraudulent activities.
At the end of the day, your business needs all the simplicity it can get. You're too busy focusing on upwards growth, increased revenue, employee satisfaction, and other priorities — you shouldn't have to be distracted by a high risk of payment fraud.
So, free up your bandwidth by choosing an accounts payable automation provider like XcellerateIT to put your business back on track. Contact us today to get started!
WANT TO LEARN MORE?
LET'S START THE CONVERSATION
Are you ready to discuss your needs and help your business? Contact us and one of our friendly team members will be in touch. We look forward to hearing from you.
FOLLOW US ON SOCIAL MEDIA
Join our communities and stay up to date with the latest Xcellerate IT, accounts payable and business process automation news.


About Xcellerate IT
With over 24 years of knowledge and experience in Business Process Automation and driving Digital Workforce initiatives, Xcellerate IT is a leading Australian provider of document intelligence software, providing innovative solutions to transform and automate information-intensive business workflow and robotic processes, across both back and front office operations.
With our passion for delivering successful outcomes in a disruptive ever-changing Content Capture and Transformation marketplace, we are proud to have completed projects for over 100 Australian customers. These projects have assisted our customers in embracing the future by offering compliant, transparent, and structured processes that meet their individual needs.
For more information please browse our website or contact us for further information.

Phone: +61 2 8228 6600
Email: info@xcellerateit.com
Address:
Level 2
73 Walker Street
North Sydney NSW 2060
AUSTRALIA