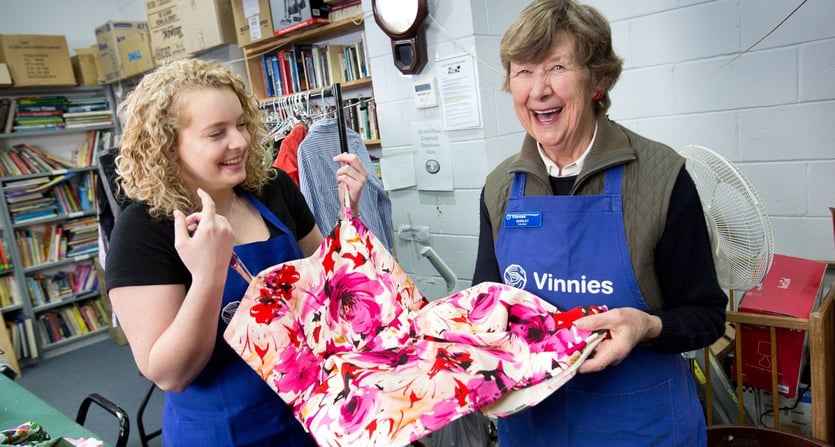 The Australian Catholic Organisation Will Partner with Xcellerate IT to Implement Kofax ReadSoft Online
St Vincent De Paul Society Queensland, in partnership with Technology One, has selected Xcellerate IT to implement their accounts payable automation solution, Kofax ReadSoft Online.
St Vincent De Paul Society Queensland is transforming their business with the latest TechnologyOne CiA platform and the Kofax ReadSoft Online SaaS-based accounts payable model complemented their cloud strategy. The solution is just one of many products offered by Xcellerate IT to help businesses streamline and automate processes.
Regarding the company's announcement, Xcellerate IT's Managing Director, Howard Boretsky, commented, "Our team is incredibly excited to work with St Vincent De Paul Society Queensland and introduce them to the advanced solutions Kofax ReadSoft Online has to offer. We're privileged to have been chosen by this customer, and we know our extensive experience with TechnologyOne and in the field of accounts payable automation will serve both parties well in the long run — our business process automation experts can't wait to get started."
Xcellerate IT has been a Kofax partner for over 17 years. To join forces with Kofax, businesses must first demonstrate their extensive knowledge, experience, skill, and commitment in the field of business software solutions.
As a Platinum Partner, Xcellerate IT enjoys active access to the following services provided by Kofax:
Fully certified, experienced, and trained software consultants.
Preferred pricing models.
The latest in Kofax products and solutions.
Since establishing this business relationship, Xcellerate IT has utilised Kofax software with over 120 live customer sites, incorporating various accounts payable automation and document capture solutions.
Thanks to these advantages, St Vincent De Paul Society Queensland expects to benefit significantly from its new partnership with Xcellerate IT.
WANT TO LEARN MORE?
LET'S START THE CONVERSATION
Are you ready to discuss your needs and help your business? Contact us and one of our friendly team members will be in touch. We look forward to hearing from you.
FOLLOW US ON SOCIAL MEDIA
Join our communities and stay up to date with the latest Xcellerate IT, accounts payable and business process automation news.


About Xcellerate IT
With over 24 years of knowledge and experience in Business Process Automation and driving Digital Workforce initiatives, Xcellerate IT is a leading Australian provider of document intelligence software, providing innovative solutions to transform and automate information-intensive business workflow and robotic processes, across both back and front office operations.
With our passion for delivering successful outcomes in a disruptive ever-changing Content Capture and Transformation marketplace, we are proud to have completed projects for over 100 Australian customers. These projects have assisted our customers in embracing the future by offering compliant, transparent, and structured processes that meet their individual needs.
For more information please browse our website or contact us for further information.

Phone: +61 2 8228 6600
Email: info@xcellerateit.com
Address:
Level 2
73 Walker Street
North Sydney NSW 2060
AUSTRALIA