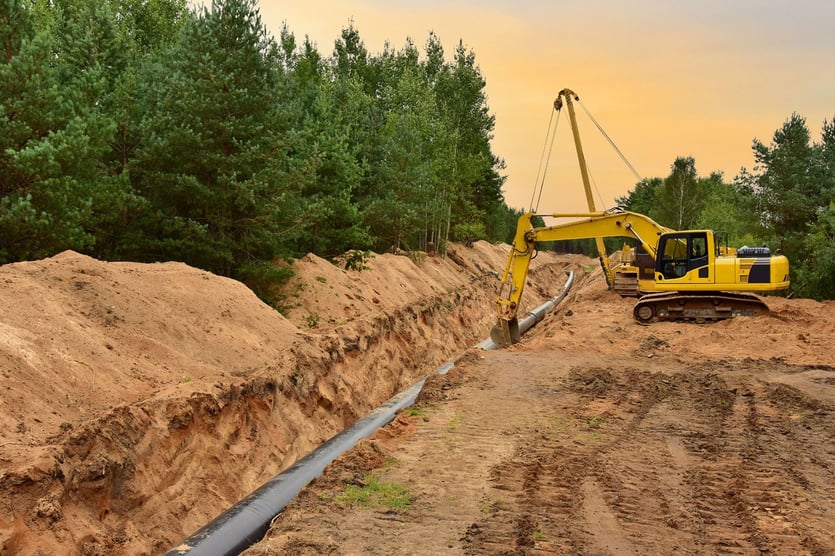 A major infrastructure construction company, will work with Xcellerate IT, leaders in business process automation, to automate the capture and processing of both invoices and delivery dockets.
The solution will be fully integrated and built on the Kofax TotalAgility intelligent automation platform. The technology will deliver cognitive capture and process orchestration, streamlining information-intensive processes by building greater efficiency, visibility and control into operations and reducing manual labour and potential for error. This will result in reduced costs, improved cycle times and enhanced regulatory compliance.

"We look forward to delivering a market-leading solution that will enable business improvement and growth. With over 120 automation implementations, we have the experience, skill and project methodology to successfully deliver a solution that will continue to drive efficiency, reduce costs and create a paperless environment", said Howard Boretsky, Managing Director, Xcellerate IT.
Kofax TotalAgility is a comprehensive digital transformation platform that provides multichannel document capture including mobile capture, business process management, adaptive case management, Robotic Process Automation (RPA), advanced data integration, process intelligence and analytics, eSignature and customer communications management — all in a single platform.
The Xcellerate IT solution, built on the Kofax TotalAgility platform, will automate both delivery docket and accounts payable processes with one browser-based digital transformation platform, while providing the opportunity to manage and automate other business processes, such as statement reconciliation and new supplier onboarding, if required.
Kofax TotalAgility delivers the right work to the right person at the right time, enabling people to engage in process execution in a manner appropriate to their role. Process participants work efficiently, effectively, intelligently and transparently, and can participate in process improvement as they innovate daily with customers, suppliers and partners.
"We look forward to providing a world leading solution which is cost-effective and further increases staff productivity within the finance department, on project sites and beyond", said Howard.
WANT TO LEARN MORE?
LET'S START THE CONVERSATION
Are you ready to discuss your needs and help your business? Contact us and one of our friendly team members will be in touch. We look forward to hearing from you.
FOLLOW US ON SOCIAL MEDIA
Join our communities and stay up to date with the latest Xcellerate IT, accounts payable and business process automation news.


About Xcellerate IT
With over 22 years of knowledge and experience in Business Process Automation, Xcellerate IT is a leading Australian provider of powerful digital transformation software, providing innovative solutions to transform and automate information intensive business workflow and robotic processes, across both back and front office operations.
We are proud to have completed projects for over 100 Australian customers. These projects have assisted our customers to embrace the future by offering compliant, transparent and structured processes that meet their individual needs. Xcellerate IT's solutions have powered corporations across various industries including manufacturing, finance, local and state government, education, healthcare and a wide range of companies.


For more information please browse our website or contact us for further information.

Phone: +61 2 8228 6600
Email: info@xcellerateit.com
Address:
Level 2
73 Walker Street
North Sydney NSW 2060
AUSTRALIA