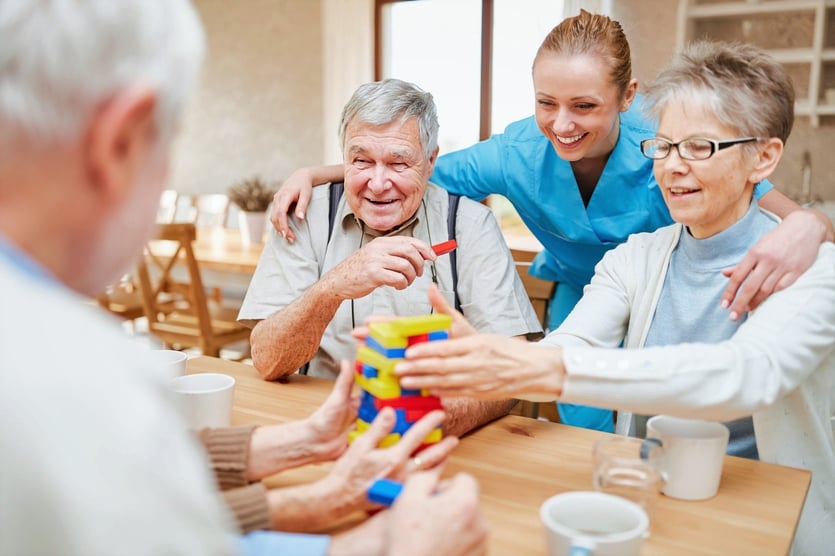 A not-for-profit aged care and retirement living provider, will work with Xcellerate IT to automate accounts payable and statement reconciliation processes after upgrading from Epicor 10 to Epicor 11. The move comes amid the COVID-19 pandemic which has accelerated the need to increase efficiencies and streamline processes.
Xcellerate IT's solution for statement reconciliation and accounts payable automation will be built on the Kofax TotalAgility platform with seamless integration into the customers Epicor ERP and DocStar document storage systems. Modernising workflows will eliminate cumbersome manual work, provide greater flexibility and visibility, and ensure operations are running as smoothly as possible.
The solution will streamline processes for all of the customers entities, including Residential Aged Care, Home and Community Care, Retirement Living and Corporate.
Kofax TotalAgility is an intelligent automation software platform that helps organisations transform information-intensive business processes, reduce manual work and errors, minimise costs and improve customer/supplier engagement. It allows organisations to stay within a single platform while automating end-to-end processes and enabling artificial intelligence.
This comprehensive digital transformation platform provides multichannel document capture, business process management, adaptive case management, Robotic Process Automation (RPA), advanced data integration, process intelligence and analytics, eSignature and customer communications management.
The Kofax TotalAgility platform complements the existing Epicor solution and provides the customer with the opportunity to benefit from the following factors:
Efficiently manage the capture and workflow of supplier invoices and positively influence how suppliers engage with our customer.
Reduce the time the business has to spend dealing with invoices for approvals and reduce lost invoices.
Vastly improve visibility on spend - ability to understand accruals in real time.
Reduce reliance on paper.
Enable the accounts payable team and reassign their roles to more value-added tasks such as reconciliation, exceptional handling and complex query management.
Automate the capture of email attachments directly into TotalAgility with no touch. The auto classification and separation of documents removes the need to print out email attachments and rescan documents into pre-defined document types. Page separators are also not required.
Streamline accounts payable operations as invoices will now be processed and integrated with Epicor, providing the opportunity to pay invoices in a timely manner.
A single platform for the ingestion of all invoice formats, including the new ATO Peppol standard e-invoices where required, at minimal additional cost.
As Kofax TotalAgility is a fully integrated, digital transformation platform that is not just specific to accounts payable, our customer opted to also automate statement reconciliation processes and can add additional phases to manage different business requirements in the future, such as new supplier onboarding.
"As the most experienced and innovative process automation thinkers in Australia, we are very confident in our ability to implement this solution based on market-leading technologies. We look forward to providing our customer with a world-leading solution which is cost-effective and further increases staff productivity within the accounts payable department and beyond", said Howard Boretsky, Managing Director, Xcellerate IT.
WANT TO LEARN MORE?
LET'S START THE CONVERSATION
Are you ready to discuss your needs and help your business? Contact us and one of our friendly team members will be in touch. We look forward to hearing from you.
FOLLOW US ON SOCIAL MEDIA
Join our communities and stay up to date with the latest Xcellerate IT, accounts payable and business process automation news.


About Xcellerate IT
With over 22 years of knowledge and experience in Business Process Automation, Xcellerate IT is a leading Australian provider of powerful digital transformation software, providing innovative solutions to transform and automate information intensive business workflow and robotic processes, across both back and front office operations.
We are proud to have completed projects for over 100 Australian customers. These projects have assisted our customers to embrace the future by offering compliant, transparent and structured processes that meet their individual needs. Xcellerate IT's solutions have powered corporations across various industries including manufacturing, finance, local and state government, education, healthcare and a wide range of companies.


For more information please browse our website or contact us for further information.

Phone: +61 2 8228 6600
Email: info@xcellerateit.com
Address:
Level 2
73 Walker Street
North Sydney NSW 2060
AUSTRALIA