Intelligent Automation delivers an unmatched capability to acquire, process, analyse and deliver insightful data across the enterprise that cannot be delivered by Robotic Process Automation (RPA) alone.
RPA is the core of Kofax Intelligent Automation (IA), with extended features to enhance RPA's automation capabilities.
Let's step through elements for Kofax Intelligent Automation (IA) framework:
ACQUIRE: Kofax IA has multi-channel information capture, intelligent OCR, mobile, and RPA features to handle the ingestion.
PROCESS: Once the data has been extracted and transformed into machine-readable format, Kofax IA has robost RPA capabilities that integrate information between any system, repository, application, browser or mainframe.
ANALYSE: Current RPA typically focus on analysing how well individual RPA bots perform. Kofax IA moves beyond measuring individual bots by also focusing on analytics to measure overall digital workforce effectiveness, process performance and license utilisation.
DELIVER: Once the data has been analysed by wither Kofax IA advanced analytics or third-party AI solution, RPA plugs data into third-party visualisation dashboard or other destination. Kofax IA also provides the ability to apply, encrypt and validate e-signature and deliver customer communications through encrypted and secure email. Information from any source can abe automatically fed into bussiness processes, workflows, enterprise applications and repositories.
Here are two example use cases to put the Kofax IA into context:
Finance and Accounting: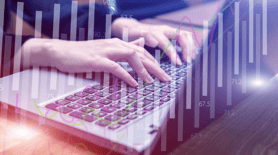 Keying in invoices or sales orders manually is a slow and error prone process. Kofax IA ingests the information, automatically classifies and extracts the data, integrates the information into your ERP, analyses the performance of not just the IA platform itself but of the holistic invoicing or sales order process, and delivers those time-sensitive insights to executives for optimising financial and operational performance.
Customer Onboarding: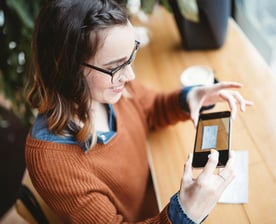 Onboarding usually involves in-person trips to your organisation or laborious scanning of documents; and providing real-time progress updates is challenging. With Kofax IA, customers submit documents by photographing them with a smartphone. The information is automatically extracted, verified and processed with RPA and workflow orchestration, and customers are kept in the loop with timely status communications, on their channel of choice. Advanced analytics tools uncover opportunities to grow accounts and optimise processes, and all data is seamlessly synchronised with your organisation's systems and departments.
Source: Kofax
Want to learn more? Download Kofax white paper - Intelligent Automation: Use Next Generation RPA to Design, Build and Manage your Digital Workforce of the Future, Today
Connect with us on Social Media
About Xcellerate IT
With over 21 years of knowledge and experience in Business Process Automation, Xcellerate IT is a leading Australian provider of powerful digital transformation software, providing innovative solutions to transform and automate information intensive business workflow and robotic processes, across both back and front office operations.
We are proud to have completed projects for over 100 Australian customers. These projects have assisted our customers to embrace the future by offering compliant, transparent and structured processes that meet their individual needs. Xcellerate IT's solutions have powered corporations across various industries including manufacturing, finance, local and state government, education, healthcare and a wide range of companies.
For more information please head to our new website or contact us for further information.
Phone: +61 2 8228 6600
Email: info@xcellerateit.com
Address:
Level 2
73 Walker Street
North Sydney NSW 2060
AUSTRALIA