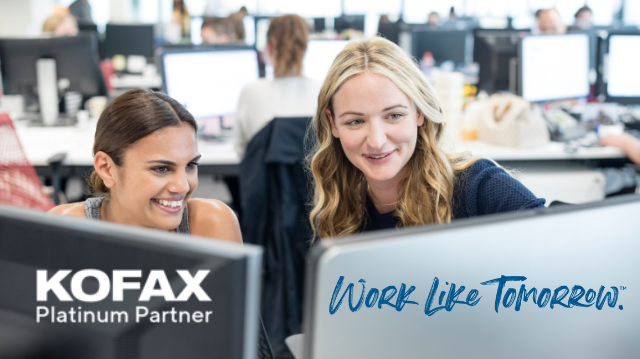 Robotic Process Automation (RPA) is a great baseline capability that automates time-consuming and error prone tasks and processes across the enterprise, improving the customer and employee experience and delivering operational savings.
Kofax RPA is a market-leading, Artificial Intelligent (AI)-powered platform that automates business processes using smart software robots that run seven days a week, 24 hours a day. With the launch of Kofax RPA version 10.4, here are three key capabilities in the latest Kofax RPA version:
Integrated OCR and Digital Transformation:
Cognitive Document Automation (CDA), a powerful, AI-based intelligence learns and processes unstructured document data by using machine learning technology. It is embedded directly into Kofax RPA 10.4 to empower software robots classify any document and extract document data into structured formats.
Robotic Lifecycle Management:
Kofax RPA comes with an integrated industry standard Version Control System (VCS) that lets users manage thousands of robots, scale RPA operations and reduce errors and downtime. This new capability uses industry standard Git repository and the integrated synchronisation can keep versions in syncs across multiple repositories.
Automated Process Discovery:
It provides Insights into human interactions and existing processes help identify repetitive tasks that can be performed by RPA—before robots are designed. This tool helps organisations to build robots by recording, mapping and analysing targeted business processes, applications and user activities, so team can easily find projects for automation and save time reworking robots later.
Modernised User Interface & User Experience:
The user interface of Kofax RPA has been enhanced and updated with UI for the Design Studio, so users can save time with rapid robot building and use the new and intuitive automation graph for desktop automation.
Related: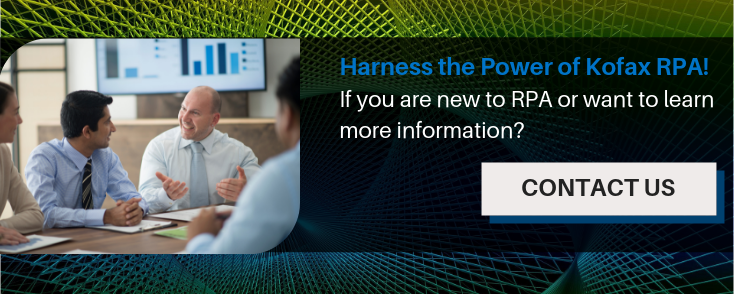 Connect with us on Social Media
About Xcellerate IT
With over 21 years of knowledge and experience in Business Process Automation, Xcellerate IT is a leading Australian provider of powerful digital transformation software, providing innovative solutions to transform and automate information intensive business workflow and robotic processes, across both back and front office operations.
We are proud to have completed projects for over 100 Australian customers. These projects have assisted our customers to embrace the future by offering compliant, transparent and structured processes that meet their individual needs. Xcellerate IT's solutions have powered corporations across various industries including manufacturing, finance, local and state government, education, healthcare and a wide range of companies.
For more information please head to our new website or contact us for further information.
Phone: +61 2 8228 6600
Email: info@xcellerateit.com
Address:
Level 2
73 Walker Street
North Sydney NSW 2060
AUSTRALIA