Xcellerate IT's solution powered by Kofax TotalAgility is a digital transformation platform that accelerates high-value customer journeys to a positive result.
Leverage the world's first unified digital transformation platform.
TotalAgility is a digital transformation platform that delivers a unique combination of capabilities unified in an open technical architecture.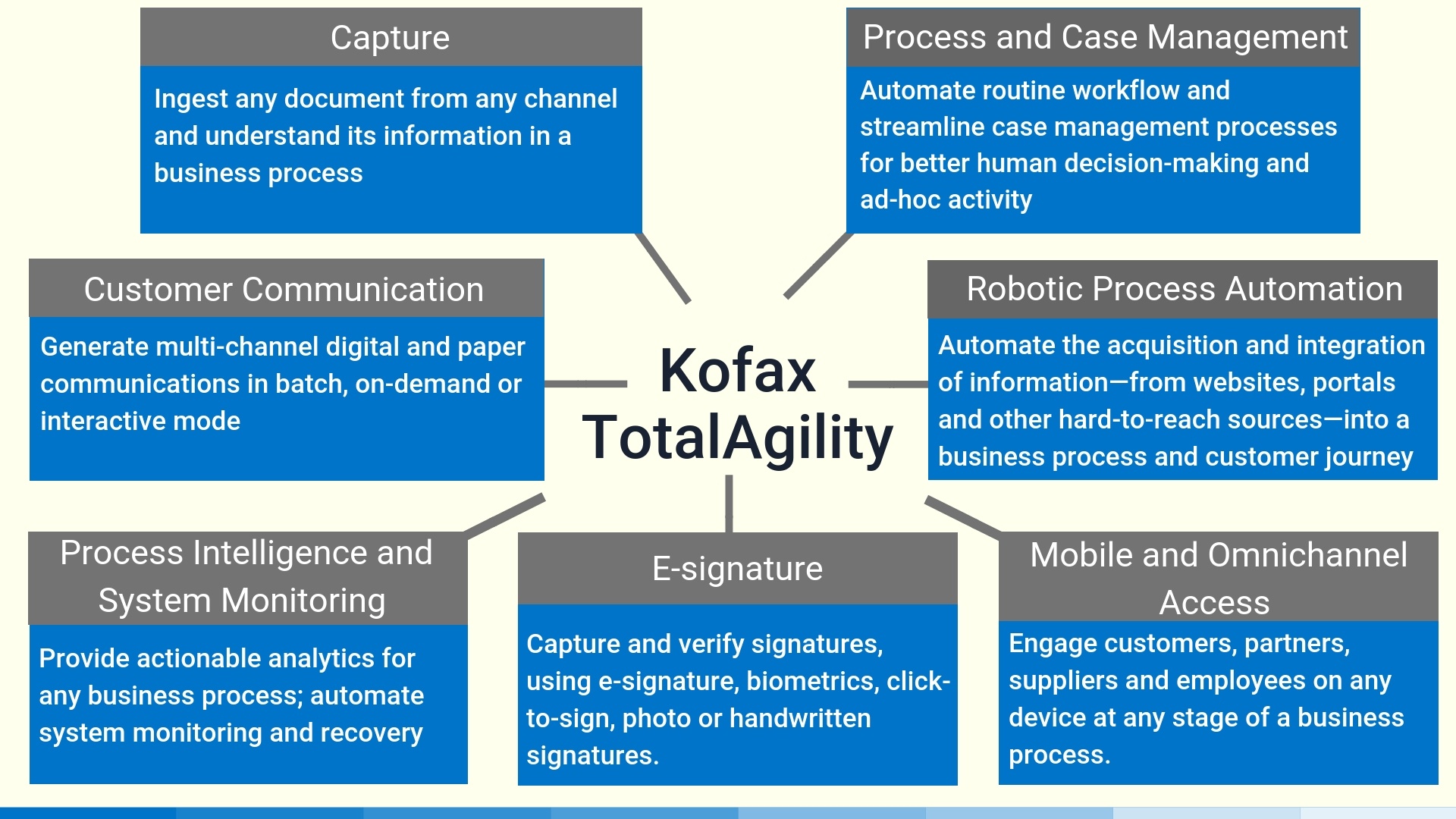 Source: Kofax

We can help you transform your business processes.

Contact us to find out more.
About Xcellerate IT
With over 21 years of knowledge and experience in Business Process Automation, Xcellerate IT is a leading Australian provider of powerful digital transformation software, providing innovative solutions to transform and automate information intensive business workflow and robotic processes, across both back and front office operations.
We are proud to have completed projects for over 100 Australian customers. These projects have assisted our customers to embrace the future by offering compliant, transparent and structured processes that meet their individual needs. Xcellerate IT's solutions have powered corporations across various industries including manufacturing, finance, local and state government, education, healthcare and a wide range of companies.
For more information please head to our new website or contact us for further information.
Phone: +61 2 8228 6600
Email: info@xcellerateit.com
Address:
Level 2
73 Walker Street
North Sydney NSW 2060
AUSTRALIA