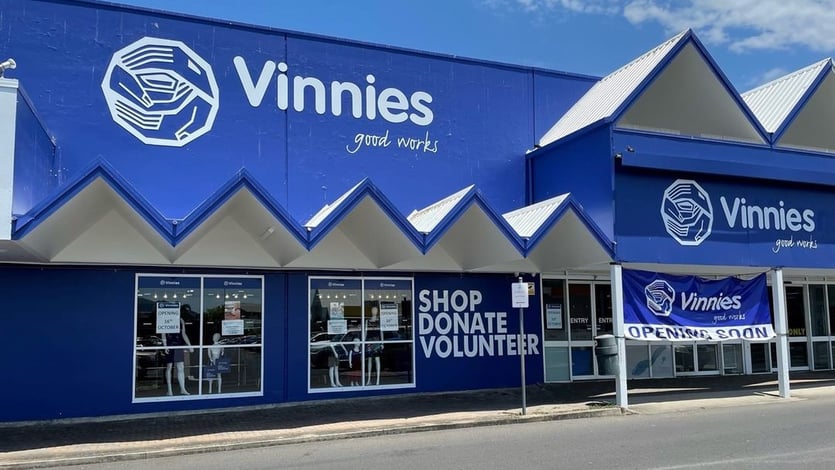 On the 14 March 2022, St Vincent De Paul Society Queensland went live with Kofax AP Essentials (formerly ReadSoft Online). The solution was implemented by Xcellerate IT and integrated into their ERP system, TechnologyOne CiA in the cloud, to automate and streamline the invoice onboarding process.

Kofax AP Essentials supports the accounts payable function by automating the capture and validation of invoices from any source, in any format (just not hand written), resulting in lower costs and shorter processing time per invoice. This invoice management solution is monitored around the clock by a dedicated cloud operations team to ensure optimal performance and effortless handling of large changes in document volumes.

St Vincent de Paul Society Queensland transformed their business with the latest TechnologyOne CiA platform, and Kofax AP Essentials, implemented and supported by Xcellerate IT, has enabled them to accelerate their return on investment.

"We chose to work with Xcellerate IT because their flexible, cloud-based solution met our business and accounts payable needs, plus Xcellerate IT's experience and relationship with TechnologyOne made the decision easy", states Deborah Nisbet, General Manager, CFO & Business Services at St Vincent de Paul Society Queensland. "Thanks to Xcellerate IT's guidance, and the intuitive nature of the solution, go live is just the beginning of our productivity improvement".

The accounts payable automation solution allows St Vincent de Paul's finance team to process invoices with the least amount of touch. The manual, tedious, error-prone, work is handled by Kofax AP Essentials, enabling the accounts payable team to focus on more value-added work. It auto codes supplier invoices by matching to Purchase orders or reference numbers to assist with the coding and approval process, minimises the duplication of work, manages bottlenecks, and ultimately provides St Vincent de Paul with a best practice model to onboard and approve invoices for payment.

"Kofax AP Essentials has really enhanced the way the finance team works," concluded Deborah. "We now have a way of processing invoices much more efficiently, and the work is far more manageable. Xcellerate IT has given us the tools we need to ensure that accounts payable will be able to scale effectively and drive business going forward".
WANT TO LEARN MORE?
LET'S START THE CONVERSATION
Are you ready to discuss your needs and help your business? Contact us and one of our friendly team members will be in touch. We look forward to hearing from you.
FOLLOW US ON SOCIAL MEDIA
Join our communities and stay up to date with the latest Xcellerate IT, accounts payable and business process automation news.


About Xcellerate IT
With over 24 years of knowledge and experience in Business Process Automation and driving Digital Workforce initiatives, Xcellerate IT is a leading Australian provider of document intelligence software, providing innovative solutions to transform and automate information-intensive business workflow and robotic processes, across both back and front office operations.
With our passion for delivering successful outcomes in a disruptive ever-changing Content Capture and Transformation marketplace, we are proud to have completed projects for over 100 Australian customers. These projects have assisted our customers in embracing the future by offering compliant, transparent, and structured processes that meet their individual needs.
For more information please browse our website or contact us for further information.

Phone: +61 2 8228 6600
Email: info@xcellerateit.com
Address:
Level 2
73 Walker Street
North Sydney NSW 2060
AUSTRALIA