Xcellerate IT has announced another successful go live with Sunshine Coast Council as part of its TechnologyOne Financials upgrade and SaaS Transition project.

Xcellerate IT's Managing Director Howard Boretsky was there to celebrate the Council going live with TechnologyOne Ci Anywhere and Xcellerate IT's solution for accounts payable automation.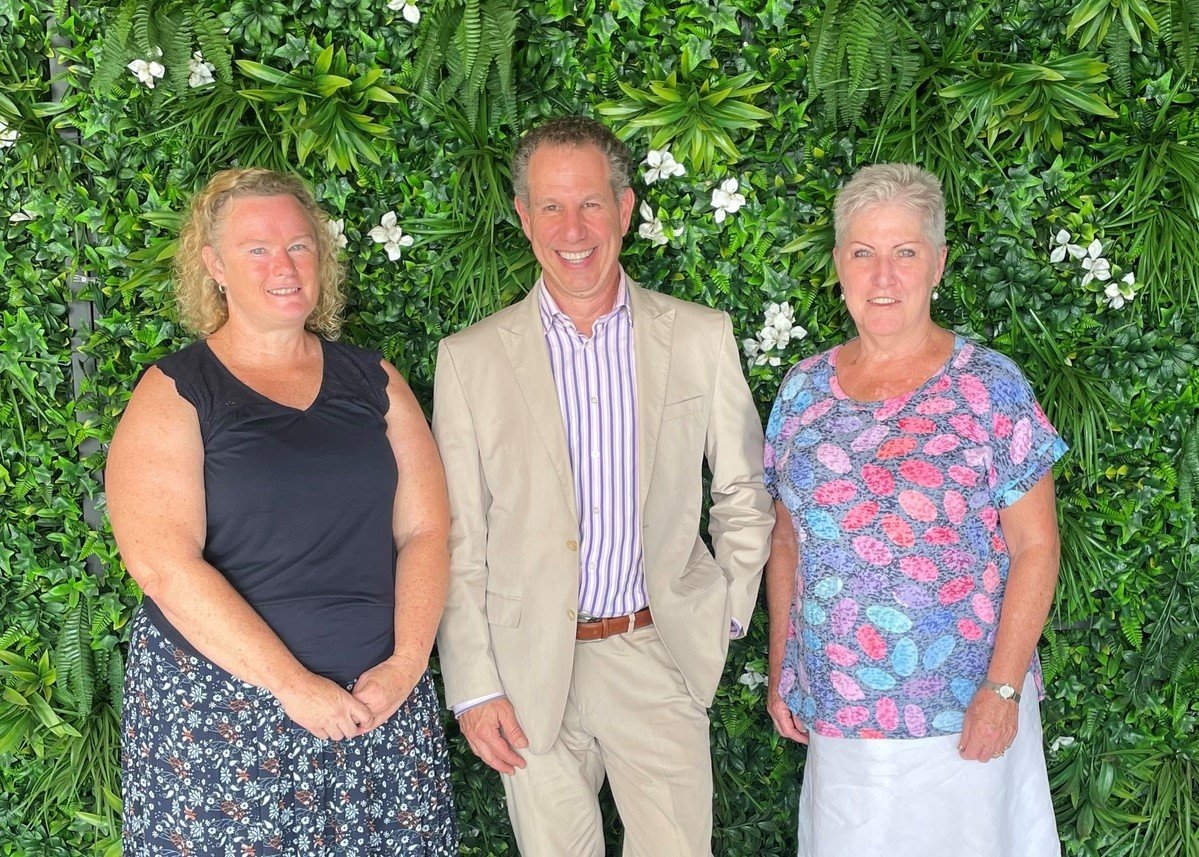 Gayle Bosworth (Systems & Project Leader, Financial Services, Sunshine Coast Council), Howard Boretsky (Managing Director, Xcellerate IT) and Kate Constable (Systems Accountant, Sunshine Coast Council)

The Xcellerate IT and TechnologyOne partnership has supported and enabled the Council to move to the latest TechnologyOne cloud-based solution.

Mr Boretsky said the company had been working in partnership with TechnologyOne for over a decade.

"This sensational outcome of another successful go live, with a Ci Anywhere customer, is a testament to our commitment, as the largest business process automation practice in Australia, to service TechnologyOne customers," Mr Boretsky said.

"The project timelines were tight, the goals were set high and as a team, TechnologyOne, Xcellerate IT and Sunshine Coast Council were able to go live before Christmas."

"If you're a TechnologyOne customer, if you're on Ci or on a Ci Anywhere journey, if you're on premise or in the cloud and you want to learn more about what our accounts payable automation solutions offer with our tried and proven integration with TechnologyOne, please reach out to us."


WANT TO LEARN MORE?
LET'S START THE CONVERSATION
Are you ready to discuss your needs and help your business? Contact us and one of our friendly team members will be in touch. We look forward to hearing from you.
FOLLOW US ON SOCIAL MEDIA
Join our communities and stay up to date with the latest Xcellerate IT, accounts payable and business process automation news.


About Xcellerate IT
With over 22 years of knowledge and experience in Business Process Automation, Xcellerate IT is a leading Australian provider of powerful digital transformation software, providing innovative solutions to transform and automate information intensive business workflow and robotic processes, across both back and front office operations.
We are proud to have completed projects for over 100 Australian customers. These projects have assisted our customers to embrace the future by offering compliant, transparent and structured processes that meet their individual needs. Xcellerate IT's solutions have powered corporations across various industries including manufacturing, finance, local and state government, education, healthcare and a wide range of companies.


For more information please browse our website or contact us for further information.

Phone: +61 2 8228 6600
Email: info@xcellerateit.com
Address:
Level 2
73 Walker Street
North Sydney NSW 2060
AUSTRALIA