COVID-19 has forced many businesses to "Work Like Tomorrow" by making them shift to a remote workforce TODAY.

Discussions around moving to a remote workforce boomed at the onset of the COVID-19 pandemic and many employees have since been mandated to work from home. This shift to remote work is the result of social distancing measures implemented to help slow the spread of the virus.

Working from home presents numerous challenges and opportunities to organisations but we do know that best-in-class companies are leveraging cloud-based software solutions to support their remote workforce and empower them to achieve maximum efficiency and productivity.

Accounts Payable staff are particularly interested in the benefits of cloud-based accounts payable automation, which provides the level of automation, insight and accessibility they need to effectively do business anytime, anywhere and from any device.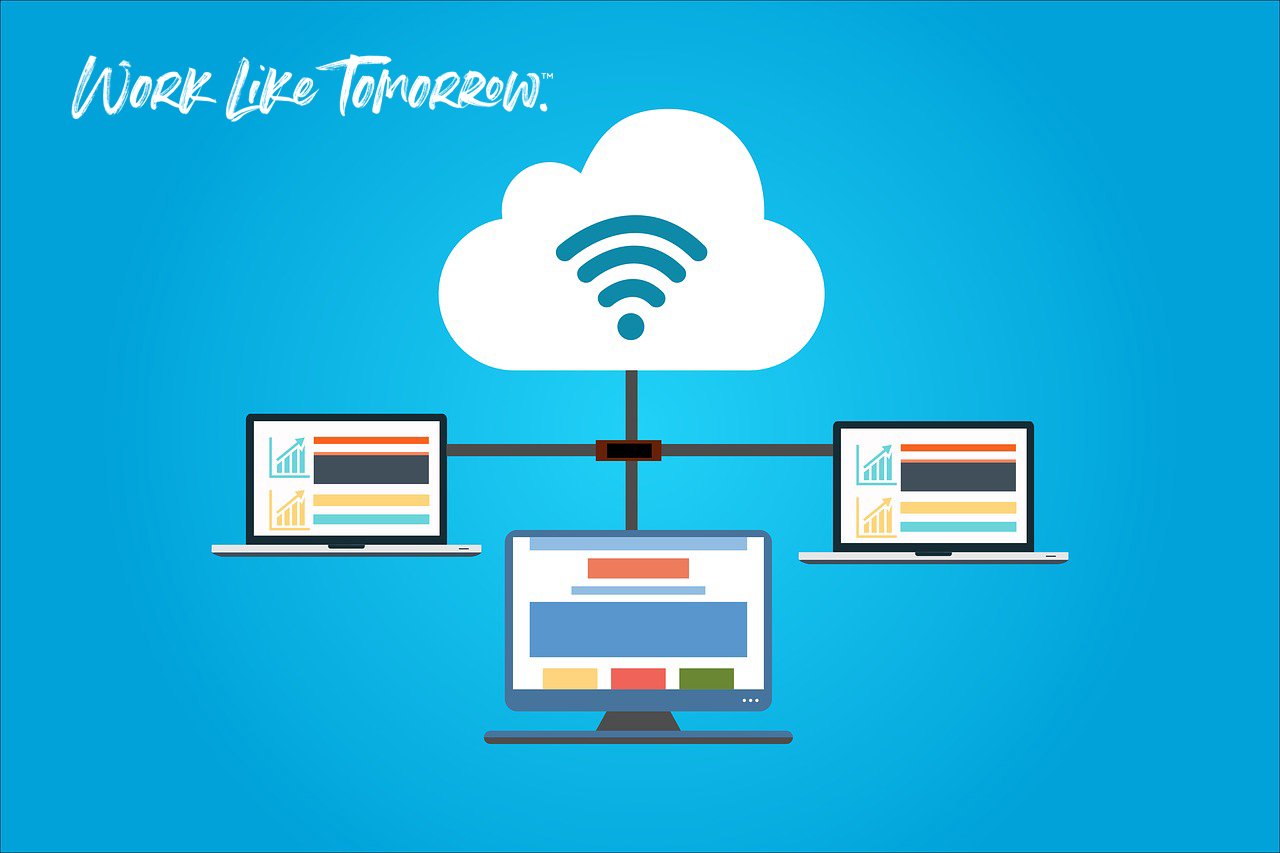 WORKING REMOTELY HAS MANY BENEFITS
There is no doubt that COVID-19 has sparked a 'work from home' revolution. Companies are being forced to transition to a remote workforce which we are finding is not such a bad thing.
Research shows that most employees highly value the ability to work from home. One study found that the average worker is willing to give up 8% of their wages for the option to work from home.

Teleworking gives employees greater autonomy over how, and under which conditions, they work. This can improve job satisfaction, reduce absenteeism and turnover, increase productivity and importantly for employers, their employees can become more loyal. Numerous other benefits associated with teleworking are also apparent.

Working from home:
cuts out commuting time and reduces related traffic congestion and emissions
erases the costs of business travel
can reduce operating costs for the employer
gives businesses access to a greater talent pool, and
increases company and employee mobility


With all these benefits and COVID-19 not slowing down anytime soon, teleworking looks set to become the new norm for businesses that want to "Work Like Tomorrow", NOW.

Once the COVID-19 issue is overcome, we would encourage companies to continue to "Work Like Tomorrow", by incorporating remote work practices long term, and not simply retreating into the mentality that work must be done in the workplace.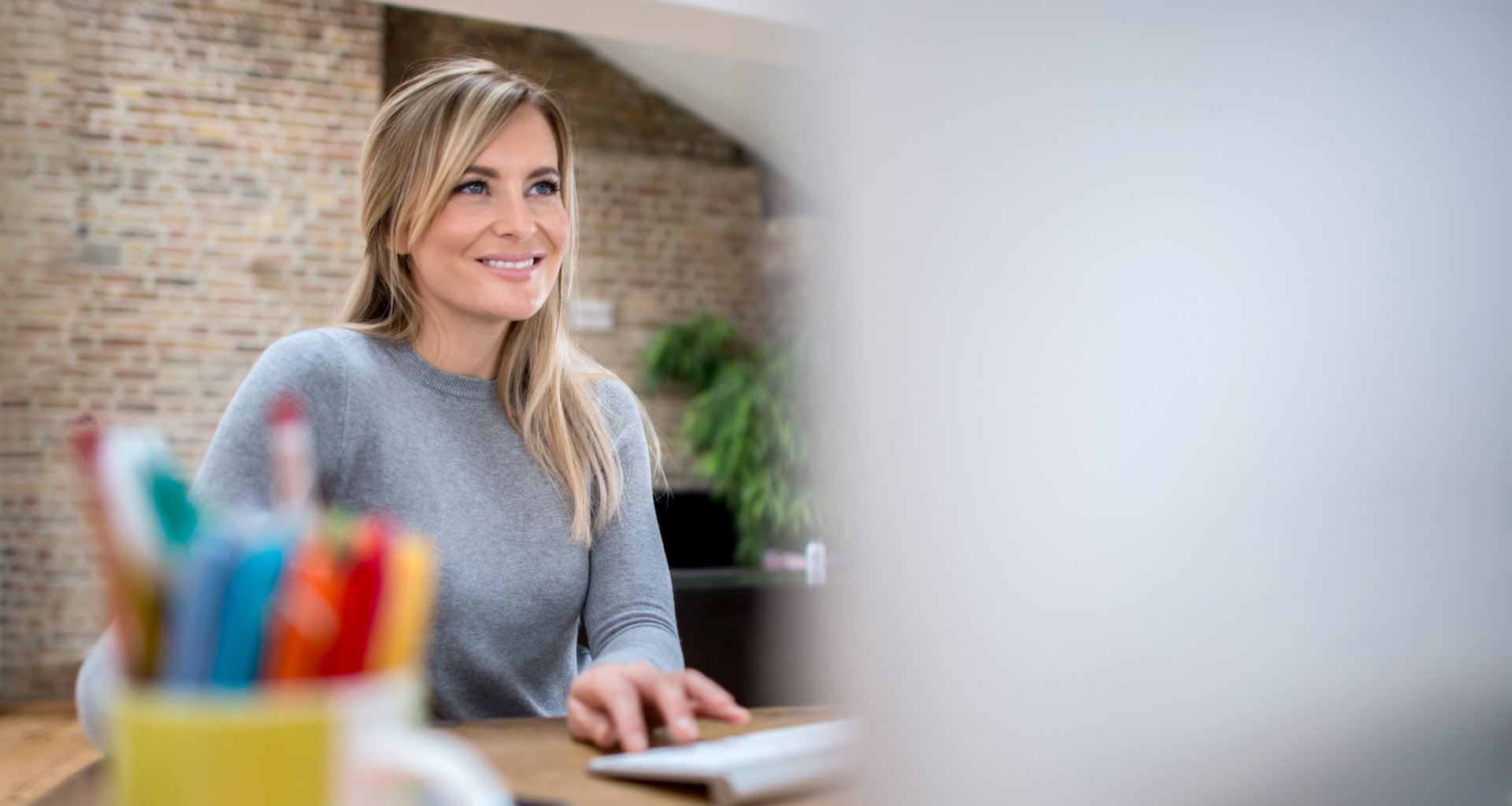 WORKING REMOTELY HAS DRAWBACKS TOO
Working remotely presents its own set of associated challenges that employers and employees need to prepare for.

Working from home can leave employees feeling less confident and isolated as there are fewer opportunities to interact with co-workers and share knowledge.

The issue of work life balance comes into play as it can be harder for teleworkers to step away from their work. One study showed that 48% of teleworkers worked longer hours.

Security can also be a major concern for businesses with remote staff. There's a risk that intruders could access sensitive company information and systems without having to be on site.

Teleworkers may also feel more pressure to demonstrate workload, as they can be perceived to do less work than employees who work at the office.

The right cloud-based solutions can help to overcome and minimise these drawbacks.


THE BENEFITS OF CLOUD-BASED SOFTWARE
To support a remote workforce, businesses must create an environment that enables effective, productive work anytime, anywhere.

If businesses are appropriately prepared, then the likelihood of a thriving, remote workforce is greatly increased. The ability of employees to work remotely can be unlocked by powerful, cloud-based software that allows for effective communication and collaboration.

Cloud-based software allows users to access all features and files of a system, without having to keep the bulk of the system on their own computers. Most people already use numerous cloud-based applications like Google Drive, Gmail, Dropbox, Facebook and Instagram. Users of these and similar applications, send their personal data to a cloud-based server that stores the information and allows them to access it later. Cloud-based solutions are useful to individuals and even more useful to businesses with teleworkers that need to remotely access data over a secure online connection.

Cloud software provides the perfect support for a remote and distributed workforce by enhancing collaboration, flexibility and productivity. Its numerous advantages include:
Flexibility: allows businesses to scale and take advantage of the latest technology or updates as they become available, without needing to invest in additional IT infrastructure.
Accessibility: provides greater access across the enterprise and removes the reliance on VPNs when working remotely. Information is conveniently available to anyone that needs access, at any time, no matter where they are.
Time savings: quick and easy access to company data.
Monetary savings: only pay for the features you need.
Better security: due to stronger authentication technologies and the encryption of data, 94% of businesses saw an improvement in security after switching to the cloud.
Insight: The right cloud-based solutions offer integrated analytics, tracking mechanisms and customised reports to provide you with an overview of your stored information. These solutions provide invaluable, actionable information surrounding your customer interactions and business processes.
Collaboration: The cloud keeps remote employees connected and productive. Co-workers can easily share and view information, no matter where they are. This allows for the coordination and synchronisation of all work being completed, increases the quality of work being produced and reduces the time spent on projects.
Quality control: With employees all accessing and working on the same information, data consistency can be maintained and there is a clear record of any revisions.
Data recovery and loss prevention: Cloud solutions provide for fast data recovery, should something go wrong. If your business isn't using a cloud solution, then all your data could be permanently lost if the local hardware you store it on experiences a problem.



Companies with remote workforces will generally require cloud solutions for areas such as project management, communication, collaboration, storage, backup and security.

Finance professionals and accounts payable staff looking to "Work Like Tomorrow" will be particularly interested in cloud-based accounts payable automation software.

Traditionally, accounts payable processing was highly susceptible to bottlenecks and delays. The use of a cloud-based accounts payable automation solution is directly correlated with superior invoice management. It provides the necessary capabilities to minimise delays and optimise performance.

Aberdeen research confirms that cloud-based accounts payable automation adoption is already at 85% for best-in-class companies and that they are seeing big benefits as a result.


Use of cloud-based accounts payable solutions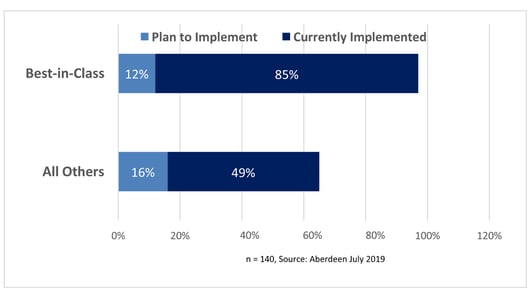 Along with all the general benefits of cloud-based solutions listed above, the more specific benefits of using cloud-based accounts payable automation include:
reduced individual invoice processing costs
higher invoice straight-through process rates
improved ability to match invoices to purchase orders and an audit of transactions which results in time-savings
expedited discrepancy resolution
improvement in supplier relationships due to faster rules-driven invoice processing for approvals and exceptions
more accurate cash flow projections due to routinely consistent payments


The level of automation, insight and accessibility that the cloud offers makes it a great choice for remote workforces that need to do business anytime, anywhere, from any device.

The importance of supporting the remote workforce with powerful, cloud-based software is evident. While there are some disadvantages associated with teleworking, there are more benefits, and the disadvantages can be minimised by using powerful cloud-based software.

The COVID-19 outbreak could be the tipping point that sees businesses incorporate remote work practices long term. If you're considering implementing cloud-based accounts payable automation so you can "Work Like Tomorrow", contact an Xcellerate IT business process specialist today for more information.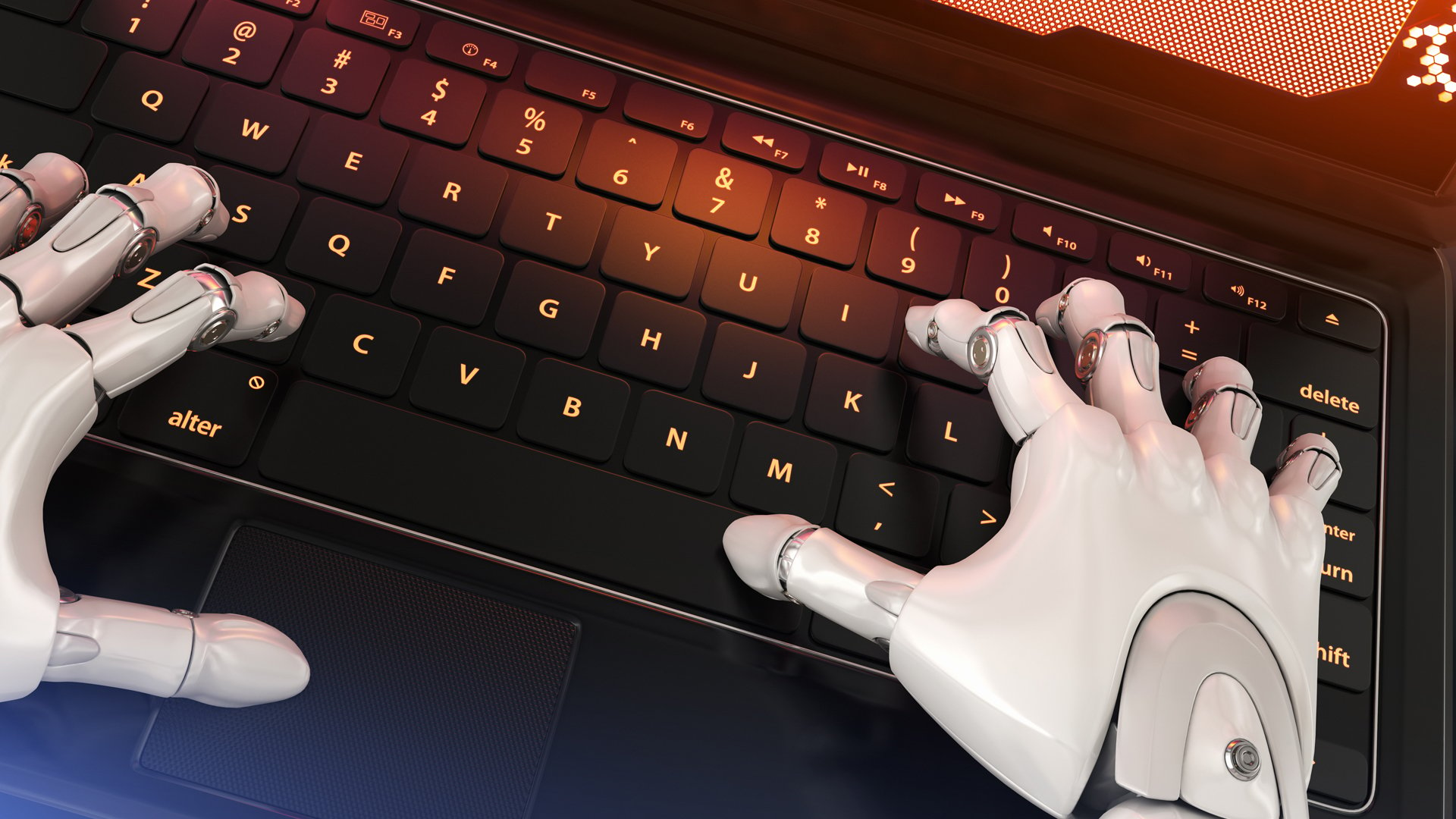 Want to learn more?
Download your free research report by Aberdeen Group: Achieving Accounts Payable Excellence in the Cloud

Contact us: https://www.xcellerateit.com.au/contact-us

Connect with us on Social Media for the latest updates
About Xcellerate IT
With over 22 years of knowledge and experience in Business Process Automation, Xcellerate IT is a leading Australian provider of powerful digital transformation software, providing innovative solutions to transform and automate information intensive business workflow and robotic processes, across both back and front office operations.
We are proud to have completed projects for over 100 Australian customers. These projects have assisted our customers to embrace the future by offering compliant, transparent and structured processes that meet their individual needs. Xcellerate IT's solutions have powered corporations across various industries including manufacturing, finance, local and state government, education, healthcare and a wide range of companies.
For more information please browse our website or contact us for further information.
Phone: +61 2 8228 6600
Email: info@xcellerateit.com
Address:
Level 2
73 Walker Street
North Sydney NSW 2060
AUSTRALIA